AvistaClean
™

P1219

AvistaClean™ P1219 is a powder multicomponent, high pH, buffered cleaner formulated to remove stubborn biological fouling, polysaccharide layers, lipids, clays, silica complexes, and disperse particles from microfiltration (MF) and ultrafiltration (UF) surfaces and pores. This cleaner has been successfully applied to systems operating on seawater, brackish water and wastewater. AvistaClean P1219 is NSF certified.
Performance Benefits
Superior results in the removal of stubborn organics other cleaners have a hard time removing such as lipids and polysaccharides from Microfiltration (MF) and Ultrafiltration (UF) surfaces and pores.
Able to break up aluminum silicate clays, disperse colloidal silica and silica complexes.
Highly buffered to resist pH changes during the cleaning process.
Disperses particles and prevents redeposition from surfaces and pores.
NSF certified for off-line use in systems producing drinking water.
PACKAGING
Pail
Drum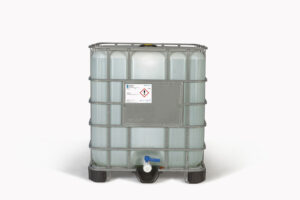 Tote
Product packaging and labels may vary. These images represent packaging and labels for products manufactured and fulfilled by Avista Technologies Inc. in the United States.
VIEW ALL CHEMICALS
VIEW SUPPORT SERVICES